CIMaR 2017 FLORENCE

26th ANNUAL CIMaR CONFERENCE
CONSORTIUM FOR INTERNATIONAL MARKETING RESEARCH
JUNE 20-23, 2017
FLORENCE, ITALY
Conference Theme
"Local-Global connections in international marketing"
Conference Co-Sponsors
Journal of International Marketing
and
Georgia State University CIBER
Submission Deadline: 31 January 2017
CONFERENCE THEME
CIMaR 2017 organizers are inviting participants to submit their paper proposals on a broad range of international marketing topics. In addition, we wish to receive submissions on the special topic of "Local-Global Connections in International Marketing".
Businesses active in international markets often reflect their local heritage. In other words, they are endowed with the resources, capabilities, and entrepreneurial spirit of the region they originate from. Such a heritage becomes part of their character, market appeal, and global positioning. In this respect, the case of Italy is particularly significant. In fact, most of the companies operating within traditional and labor intensive industries (such as fashion, furniture and food), have relied on local connections to develop internationally. In the past, these firms with unique regional heritage contributed to the global success of the "Made in Italy" brands around the world.
More recently, the profile of entrepreneurial companies operating in Italy has seen considerable challenges to compete with firms from emerging markets. A unique dimension of the Italian commercial landscape is the long-lasting relationships between the firms and their local communities. Yet, due to the evolution of local firms and markets, we are now observing fundamental shifts in the Italian business. A special case in point is the Chinese immigrant businesses working in the fashion industry in the Florence region. Today a second generation of Chinese entrepreneurs is addressing the challenge of cultivating international markets by means of both their local, in Italy, and home-country, in China, connections and relationships.
Both local and global connections represent ways to develop internationally. A special case in this respect is the initiation of relationships with global online players to meet an increasing demand of luxury items, especially in new emerging markets. To sum up, the capability of matching local heritage and global connections to gain international market success is a special focus for CIMaR 2017 Conference.
Therefore, we seek papers addressing a variety of topics including the following:
• Local heritage to support the internationalization of the firm;
• Family business in a global context;
• Ethnic entrepreneurship;
• Global brand building;
• New global connections for international market development;
• Global online markets and new opportunities for international expansion;
• Tradeoffs between local and global connections for international growth;
• Industrial districts, local clusters and internationalization of the firm;
• New generations, entrepreneurship and international development;
• Generational change and local-global connections, and:
• Review papers or meta-analytic studies.
IMPORTANT DATES
Deadline for paper submission: 31 January 2017

Acceptance notification: 28 February 2017

Conference dates: 20-23 June 2017
CIMAR 2017 CO-CHAIRS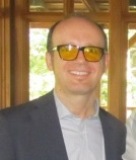 Simone Guercini, PhD, is Full Professor of Management at the University of Florence. His research interest includes international marketing, interacton between buyer and supplier in industrial markets, market knowledge and entrepreneurial marketing, cross cultural marketing.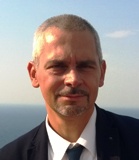 Andrea Runfola, PhD, is Associate Professor at the University of Perugia. His research interests include international marketing, business network and retail internationalization, business model innovation, supply chain management and buyer-seller relationships.